CYBER MONDAY OFFER FOR AGENCIES
Add 6 Figures In Annual Revenue By Offering New GA4 Services To Your Clients
Build a new revenue stream by providing GA4 services to clients in just 4 weeks.
BUY NOW →
Structure your agency services to make them highly profitable (even while building out your team and paying them good rates)
Scope out and deliver DFY GA4 services consistently and efficiently (by using process to grow and scale your offering)
Hone your GA4 skills and competency so you can add more value to your clients (and have them keep coming back for repeat work)
Generate more qualified leads and make sales to your current pipeline (without spending hours per day chasing them)
What Our Students Are Saying ❤️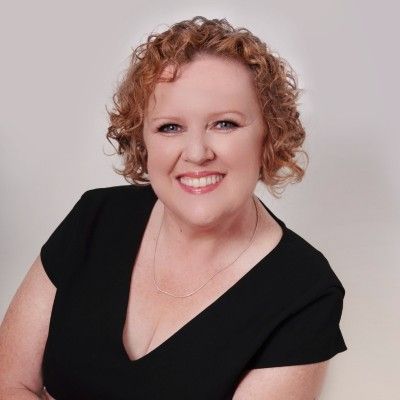 DARLENE M
"This program was amazing. I hemmed and hawed about registering but one day on a free webinar, Jeff shared valuable information and I figured that if he shared this much for free, imagine what you'd get in the course? I was right! On day 1 I shockingly had no regrets - anytime I've spent this kind of money (usually on business coaching) I am filled with regret. I finished this course and have zero regrets about the money spent!
I can now better sell GA4 and better explain why pricing is so high - there is a great deal of work to be done. All of the skills learned in the class apply to any service I sell as well - added benefit. Without this course, I'd be 3 months behind where I am now."
DARRYL P
"First just wanted to say thank you for all the great training. I still have lots to go through but Jeff's approach, style and demeanor are truly awesome.
Also... a couple of the recent emails (especially the one about making time for your business and treating yourself as a client) was a very healthy and necessary reminder and the absolutely perfect time for me. Thanks for that as well.
Its pretty awesome knowing that I am backed by someone (and a team) that has been through all the steps I am now going through as a small 2 person shop that is at 100% capacity."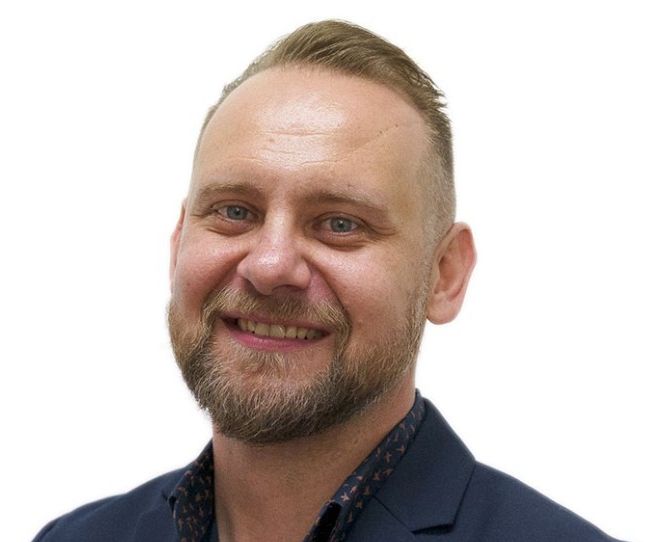 WOJ K
"The agency course is incredibly well-composed. I can't believe how much I'm doing instinctively that you're teaching. It's fantastic to have some formal docs around the specific offerings with breakdowns linked to SOPs. Basically, you're a wonderful teacher."
RENE W
"Thank you for that great session today! I am really learning a lot and I mean the way of thinking about doing business. I appreciate your agency insights! I mean: I had a lot of trainings for sales and processes and automation. But never from a agency owners's perspective. That is so much worth! I promise that I will have a look on your other agency trainings. Maybe I come back with questions, which could help me most. I also would like to have a 7-million revenue agency."
CHRIS M
"At first, I was unsure of what to expect. I was impressed by the level of professionalism, diligence and the carefully considered structure in which the course was mapped out. I found myself pleasantly surprised by the wide knowledge Jeff had, not only in GA4 and the in-depth sales process, but the holistic understanding of other web sectors and how they hang together such as web development, SEO, WPO and maintaining a humble manner while carefully considering every question or thought from the group.
A partner had asked me to join this program, so we had the same understanding of how to plan out our sales strategy with GA4. Honestly, I did not expect to learn as much as I have, although I had some of the information before, this course opened my thinking, with the information I had already, introduced information I had not even considered and brought it all together nicely into a well organised efficient set of processes.
I should also mention that comments, questions, and general sharing from other group members sparked innovative thoughts.
My biggest take away from this course is the understanding of the analytics sales processes and the tools set up.
If I had not taken this course, I would have had to create all these processes myself then evaluate over time to figure out what changes where needed. Then spend even more time creating all the standard operating procedures to expand, then figure out how to expand. And even then, my process would not have been as good as Jeff / Data Driven team had set everything out.
This course was fun, informative, inspiring, interactive, and brilliantly executed. The amount of time, money and effort saved from taking this course is a game changer as it means we can hit the ground running before anyone has a chance to catch up. The SOPs and the tools alone are worth the money.
If you are on the fence in regards to investing in this course, I strongly recommend you swing the leg over to the correct side and save yourself time, money, and effort. Less time guessing is less time stressing."
Even Today, 99% Of Businesses Have No Idea What They Are Doing With GA4 and Yet Are Forced to Rely On It for Measuring Sales and Marketing
As marketers, we rely on Google Analytics to measure and improve performance for SEO, paid ads, content marketing, email marketing, CRO, web analytics, and even mobile app tracking.
Even after the switch to GA4, there's still a ton of uncertainty.
How is this all playing out Does anybody even know what they're doing with GA4?
If nobody knows what they are doing… what does that say about your company's ability to deliver cutting edge techniques to clients?
By not having an aggressive stance on moving your clients to GA4, you're missing opportunities to protect your client relationships and add tons of new service revenue.
And what if I told you that:
Offering "Done-For-You" GA4 services is the biggest opportunity in the history of digital marketing, and will be a gold rush for the next 12 months
Especially for those who understand how to use GA4 to increase revenue for their clients.
What if I told you that with the right guidance, it will only take you 4 weeks to capitalize on this new opportunity?
Suppose you develop your GA4 services (in just 4 weeks)… and use them to get your clients better results, faster.
This would allow you to:
Win better and higher-paying contracts (without having to hustle as much)
Sell more and at higher prices (without chasing lukewarm leads)
Get more freedom by working smarter, not harder
And here's the most important part:
GA4 is so new and misunderstood, that if you get in on the ground floor, you'll be able to ride the GA4 expert wave for years!
There are over 150 million websites that use Google Analytics. Fewer than 10% of have made the switch to GA4*.


*Source: Statistia
That means there are millions of businesses who will be paying a lot of money for agencies and freelancers who know their way around GA4 to get them out of a bind.
This might as well be you. Right?
YOU can help your clients set up GA4, save their historical data, and find insights within the data to improve their marketing.
YOU can keep them data-informed and make sure their campaigns continue to generate profitable revenue.
When you master this in demand service, your pipeline won't dry up for years.
The demand for your GA4 expertise will be so high that you'll have to put your leads on a waiting list.
In fact, one of the most recognizable Analytics Experts (and my friend) is dreading having too much business from the GA4 switch.
He recently tweeted this:
You, on the other hand, can take advantage of this.
With our new GA4 Agency Blueprint program designed for agencies and freelancers, you will see a clear path to turning that dread into delight.
Introducing the GA4 "Done-For-You" Agency Blueprint Course
We're offering a "Done-For-You" Agency Blueprint course for growing agencies, consultants and successful freelancers, where you get the core video modules plus actionable resources (so you can quickly integrate GA4 services into your workflow without starting from scratch).
Even if you aren't a GA4 expert, you will be given all the tools you need to add this service to your business and make it profitable. This will allow you to:
Streamline the services you offer and keep to a strict list of categories with fixed and profitable pricing (no custom quotes)
Build a team that can deliver best practices and most common setups efficiently and effectively... so your SME is only responsible for the most advanced (and profitable) cases
Get your clients to proactively sign up for your services in Q4 of this year, instead of waiting until the last minute in Q1 or Q2 (i.e. flatten the learning curve)
Overcome objections by sticking to the most important sales points and process, so you're doing fewer proposals and getting more signed deals
Your agency can gain an immediate competitive advantage by mastering a skill that will be in demand from now through (at least) 2025 as companies realize that their old measurement methods won't work anymore.
This is a once-a-decade opportunity to get a first-mover advantage and generate a new revenue stream for years to come.
$10 million dollars worth of Google Analytics services delivered
My agency has been delivering GA services to clients since 2006 and generating 7-figures in annual revenue from GA every year since 2010.
To accomplish this, I developed a proven system of processes and techniques that generate repeatable results.
Now, I want to pass these techniques on to you… so you can make it work for YOUR business by selling GA4 services.
With the lack of GA4-specific experts (and agencies providing these services), the field is wide open. There's not enough agencies or consultants to meet that demand.
The market demand for these services is ballooning by the minute.
150 million sites need to move to GA4 by July 1, 2023… which means expert agencies will be making a lot of money off this transition.
Even if you've ignored GA4 until now, you'll want to add this service to your business. Otherwise your clients will look to others for help.
Your choice.
Are you ready to use my processes to deliver highly-coveted GA4 services, help your clients, and grab that market share worth millions?
"But Jeff, I'm not a GA4 expert. How can I possibly help clients on something I don't have expertise on?"
Well, you don't need to be an expert right now.
This GA4 DFY Agency Blueprint program shows you how to build out a service line without even having prior expertise in this area.
Because GA4 is so new, you can learn it from the ground up and deliver services before most service providers even realize that their clients need it!
It pays to be a first-mover. It's a no-brainer decision.
All you need to do is get the keys… which I'm handing over to you now.
Here's what you'll get in our GA4 DFY Agency Blueprint
This program focuses on five foundational pillars of providing this service in a way that is both profitable for you and valuable for your clients.
You will get four 90-minute session recordings (where you can get answers to common questions while working on your offering and business).
Here's a preview of our GA4 Agency Blueprint:
GA4 DFY Agency Blueprint Program
Wednesday, April 5
1:00 - 3:00 PM EST
Wednesday, April 12
1:00 - 3:00 PM EST
Wednesday, April 19
1:00 - 3:00 PM EST
Wednesday, April 26
1:00 - 3:00 PM EST
You get a BONUS 12 weeks of our DDU Focus+ Membership and join our weekly 'Profit Pillars" mastermind sessions on Fridays
BONUS
MASTERMIND SESSIONS
Friday, April 7
Friday, April 14
Friday, April 21
Friday, April 28

11:00 AM - 12:30 PM EST
BONUS
MASTERMIND SESSIONS

Friday, May 5
Friday, May 12
Friday, May 19
Friday, May 26

11:00 AM - 12:30 PM EST
BONUS
MASTERMIND SESSIONS
Friday, June 2
Friday, June 9
Friday, June 16
Friday, June 23

11:00 AM - 12:30 PM EST
30-Minute "Quick Wins" Call With Jeff Sauer
Get 30 minutes 1-on-1 with me
We'll work together to help you find a quick win to:
Land your next client
Boost revenue and profits
Get to the next level
Hi, I'm Jeff Sauer, but you might know me as Jeffalytics. I was one of the first people to beta test Google Analytics in 2005, and have maintained a love for the product ever since.
As a Google Analytics Certified Partner, I helped manage thousands of Google Analytics accounts and provide insights to organizations of all sizes.
I was a partner in a 5x Inc. 5000 Fastest Growing Business award-winning Marketing Agency in St. Paul, MN until we were acquired in 2021.
But more importantly… these days, I am a full-time educator. Since 2015, I've launched several successful online training programs while helping over 50,000 students master PPC Marketing, Data Analytics, and Agency Business Development.
"My mission is to make learning digital marketing easy and fun for you!"
OUR 365-DAY GUARANTEE, DOUBLE MONEY BACK GUARANTEE
If you don't generate at least $2,500 worth of sales from your GA4 services over the course of the next year (and you can prove that you made a concentrated effort to sell your services at least 5 hours a month), you can request a free 1-on-1 session with me and I will personally help you improve your sales processes.
If you still can't generate sales using this process (and you can document you put in the monthly efforts), I will return your money PLUS an additional $2,499.
But you have to put in the work to be eligible.
With our double money-back guarantee, there's zero risk on your side.
Join the GA4 Agency Blueprint by Becoming a DDU Focus+ Member and Build Your Business In the Months and Years Beyond
In addition to your GA4 Agency Blueprint Course, you get free access to our certification courses along with a 75% discount to other Agency Blueprint courses. You can also stay in our weekly Business+ Mastermind beyond the first 8 sessions as long as you want!
CHOOSE BETWEEN TWO OPTIONS:
🚀 Don't just take my word for it
Here's what other agency owners, freelancers and consultants had to say about my recent GA4 Agency cohort
CYNTHIA D
"I have some great news and please share with Jeff. I can confidently say that my monthly intake for my business has increased 110% after taking Jeff's classes this year.
I was reviewing my numbers in a chart Sunday and I was like, dang, I started to make way more money in August...and it was because I implemented some of what I learned. Please send my team 💗💗💗
Also I offboarded a volatile client...and got 3 BETTER CLIENTS!!!!! So promise delivered!"
TONY P
"I appreciate your support and your priceless content.
Hope you reach many others like me.
You have no idea how I struggled and failed before meeting you"
DANIEL F
"Because i have a small marketing agency and i also work as a freelancer marketing psychologist it could be really helpful if i would have a strong agency program with Jeff."
JUELICH
"Jeff has very good insight and valuable info to help my clients navigate through this mess - trying to turn it into profitable opportunities."
ADNAN M
"This probably one of the most enjoyable courses I've taken recently, and one of the most informative. I finished it all in one sitting and more importantly the supporting files will help put things into action.
Entertaining, inspiring and calling you to action - if you are looking for all three, you'll find it here. Most importantly, you'll come out of it knowing your next steps! Take this course and your future-self will be thanking you for it."